How to start a cooking oil processing business?
Before starting a cooking oil processing business, you need to give careful consideration to a variety of concerns. Having a market research, crafting business plan, determining the categories and source of raw material, identifying factory location, hiring trained staff, purchasing and installing required equipment etc. are the major works that have to be done before you start a cooking oil processing business.
Having a market research
Having a research on the requirements in terms of market size, competition, capital, trends, and insights on the business is very important. You can visit famous websites and enterprises to gather more information on the establishment and running of the cooking oil business.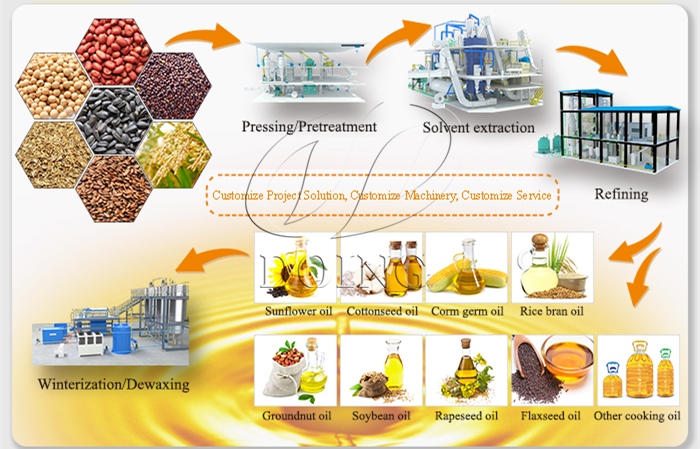 Cooking oil extraction machine
Crafting business plan
Crafting a plan and having a clear position of your upcoming business is a crucial step. The cooking oil business plan should have details on budget, location proposal, start-up capital as well as targeted market e.g. manufacturing companies or food industries.
Determining the categories and source of raw material
The principal raw materials required for the cooking oil business are peanuts, soybeans, rapeseed, sunflower seeds, sesame and corn germ etc. You can choose and determine several kinds of oil crops according to your needs. You also need to take more time to carefully examine and compare multiple suppliers of raw materials, the quality of the raw materials will directly affect the taste and quality of the cooking oil.
Identifying factory location
When identify the location, ensure that it is near the source of raw materials. This is to reduce transportation costs and shorten transportation time.
Hiring trained Staff
Hire the staff who will operate the cooking oil processing machine should be experienced. Or at least they have received professional training on how to operate the specific set of cooking oil machines.
Purchasing and installing required equipment
As the saying goes, everything is in order except what is crucial. If you want to start a cooking oil processing business, the most important is to find the suitable supplier to purchase and install required equipment. The equipment required for the plant is different for different situations and needs. If you are planning to start a small cooking oil extraction workshop, a screw oil presser is OK. If necessary, you can add a set of cooking oil refining equipment. If you are planning to run a standard cooking oil mill plant, you will require a complete set of cooking oil processing machine which includes oil seeds pretreatment machine, oil solvent extraction machine and oil refining machine. It is worth noting that the equipment required for different oil seeds have subtle difference.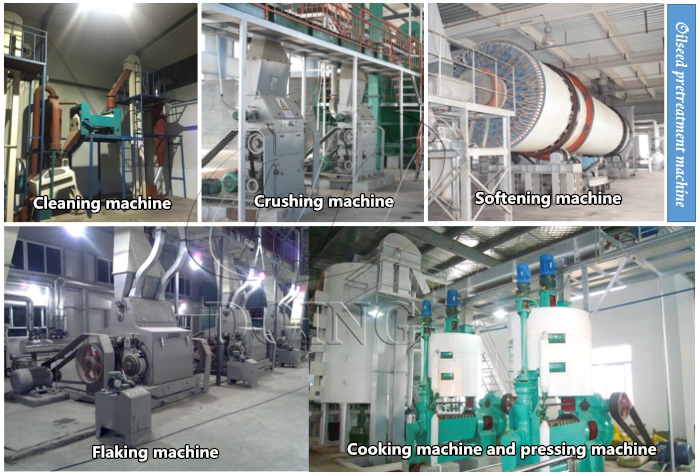 Cooking oil processing machine
It is suggested that you should consult professional manufacturer to ensure all machines can be customized according to your daily capacity. Doing Holdings - Henan Glory Company is a good example.
Doing Holdings - Henan Glory Company is one of the leading manufacturer of cooking oil processing equipment in China. We have advanced cooking oil processing equipment as well as free and skilled technical guidance. If you also want to seize this opportunity to start a cooking oil processing business to make an awesome amount of profit, just contact us!
Leave a message
If you wanna to get more details about How to start a cooking oil processing business?, you can send E-mail to sales@doingoilmachine.com. Or you can consult our professional engineers and specialized sales team by leaving a message in below form. We will contact you ASAP. You also can visit our factory in Henan, China.