What is the major raw materials for the production of vegetable oil?
The major raw materials for the production of vegetable oil is various oil seeds, such as soybean, groundnut, sunflower seeds, rapeseed, cottonseed, etc. They are classified into common and special.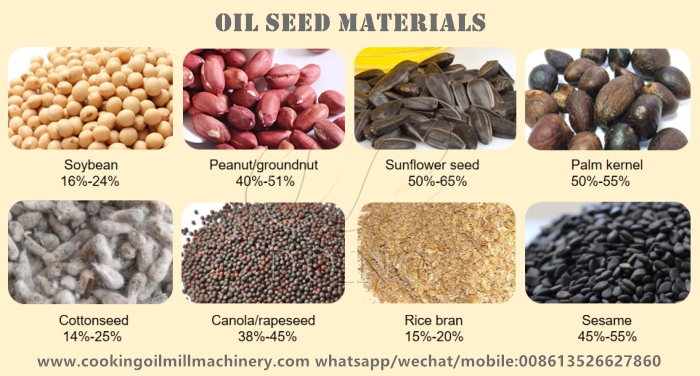 The common raw materials for production of vegetable oil
Like soybean, groundnut, sunflower seeds, cottonseed, rapeseed, rice bran, corn germ, palm kernel, walnut, grape seeds are common oil seeds. Because they can be processed by press method or solvent extraction method into oil, and through refining into vegetable oil. But as their oil content and characteristic are different, so the manufacturing process need engineer to design, and then manufacturing suitable machines.

Palm fruit and palm oil
What is special oil seed? It is palm fruit. Palm fruit is an oil seed growing in tropical area, like Indonesia, Malaysia, India, Nigeria, Congo, and other African countries. There, the palm oil production industry is always very promising. But the extraction method of palm oil is totally different from that of extract oil from the common oil seeds. Palm fruit contains very high oil content, about 46%-50%. And in the palm fruit, there is palm kernel inside, which is also a kind of oil seeds. So to press palm fruit, it is better not to break the palm kernel. It is also the reason why palm oil press machine is different from common oil seeds press machine.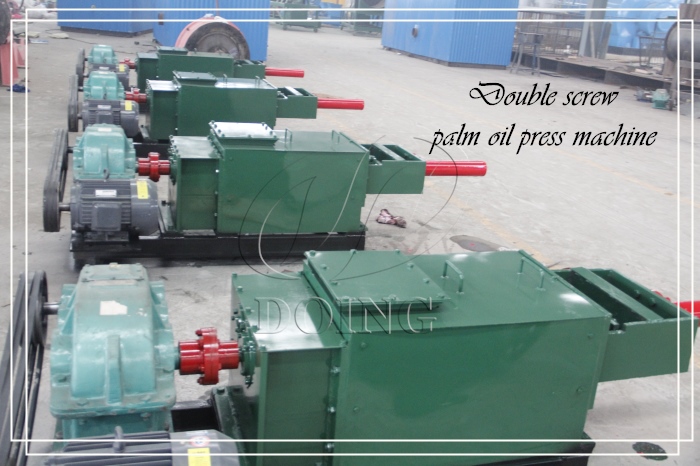 Double screw palm oil press machine
We, Henan Doing Company, has specially studied the palm oil extraction process for more then 7 years. Our engineers have very rich experience in palm oil extraction process designing, palm oil processing machine manufacturing and installation. And for African actual condition, we designed 1-5 tons per hour small scale palm oil mill plant, which is very popular with African customers.
Do you want to start vegetable oil production business? What is your oil seeds? Send the details to us, and our engineer will help you.
Leave a message
If you wanna to get more details about What is the major raw materials for the production of vegetable oil?, you can send E-mail to sales@doingoilmachine.com. Or you can consult our professional engineers and specialized sales team by leaving a message in below form. We will contact you ASAP. You also can visit our factory in Henan, China.