The bleaching process of edible oil
In crude edible oil, there usually is pigment, which leads to crude vegetable oil color too dark. These pigment in crude edible oil not only is harmful for human health, but also make the edible oil do not meet the standard.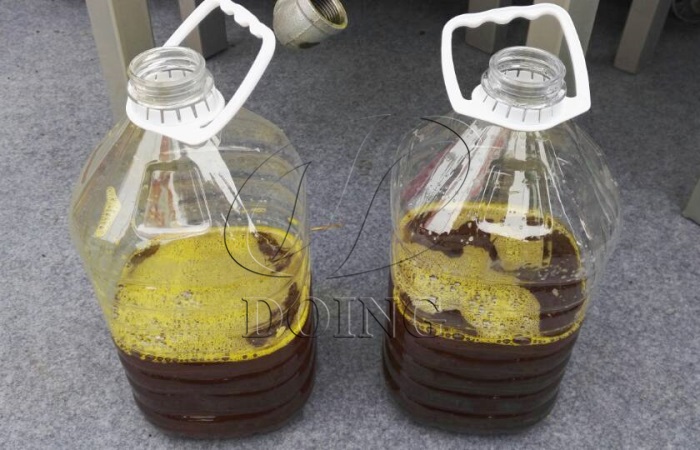 The crude edible oil with dark color
Therefore, crude edible oil should be bleached to remove the pigments. In vegetable oil refining process, it is called bleaching or decolorization process.

White clay and the effect after bleaching
As above picture shows, the white clay can make the oil color lighter. In the bleaching process of edible oil, it is exactly using white clay or active carbon to absorb pigments in crude edible oil. So edible oil bleaching process is a physical process, which can also remove part of residual phosphatides, metals, soaps and oxidation products. And then, the waste white clay is removed by leaf-filter machine.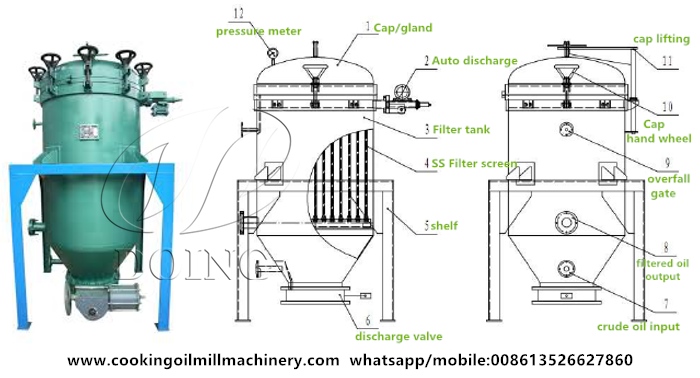 Leaf filter machine used to remove waste clay
In edible oil refining process, other parts like degumming, deacidification and deodorization can also help remove some of the pigments in the crude edible oil.
If your crude edible oil color is too dark and need bleaching, or you want to learn more about edible oil refining process, please contact us deirectly.
Leave a message
If you wanna to get more details about The bleaching process of edible oil, you can send E-mail to sales@doingoilmachine.com. Or you can consult our professional engineers and specialized sales team by leaving a message in below form. We will contact you ASAP. You also can visit our factory in Henan, China.